Trusted Cosmetic Dentistry in Memphis, TN
Our smile is one of the first things noticed by people we meet – 75% of people report noticing teeth and eyes when meeting someone new for the first time. A great-looking smile can change your life in a way nothing else can.
If you wish you loved your smile more, Dr. Edwards and Dr. Price can use cosmetic dental procedures to smile your dreams. We'll listen first to understand your needs, then create a plan to address those needs and give you a smile you've always wanted.
Memphis, TN Invisalign
The Invisalign system is straightforward. You will wear each aligner for about two weeks, and only remove them to eat, drink, brush, or floss.  Your teeth will move into their ideal position as you replace the aligners with the next in the series.  
We will check to make sure treatment progresses as planned during your visits to Scott Edwards, DDS. Not changing aligners as scheduled or skipping your appointments can quickly undo any progress you've made. The most crucial element to success with your Memphis, TN Invisalign, is changing your aligners on time and wearing them as directed.
Your dentist will custom your tray to meet your unique dental needs. You must change them to keep up with the shifting of your teeth as they begin to straight.
The average treatment time is between 8 and 18 months. The actual treatment time can differ from case to case and largely depends on patient compliance. It's important to remember that every patient will respond to orthodontic treatment differently. Invisalign works in a slightly different and less invasive way than braces to straighten the teeth. It's hard to say how long you'll wear Invisalign before seeing results. 
We estimate treatment time based on how well you follow the recommended guidelines. Any small deviation from this can add extra time to the overall process. Invisalign can only work if patients stick to the program. You'll wear aligners for at least 20-22 hours every single day, throughout your treatment.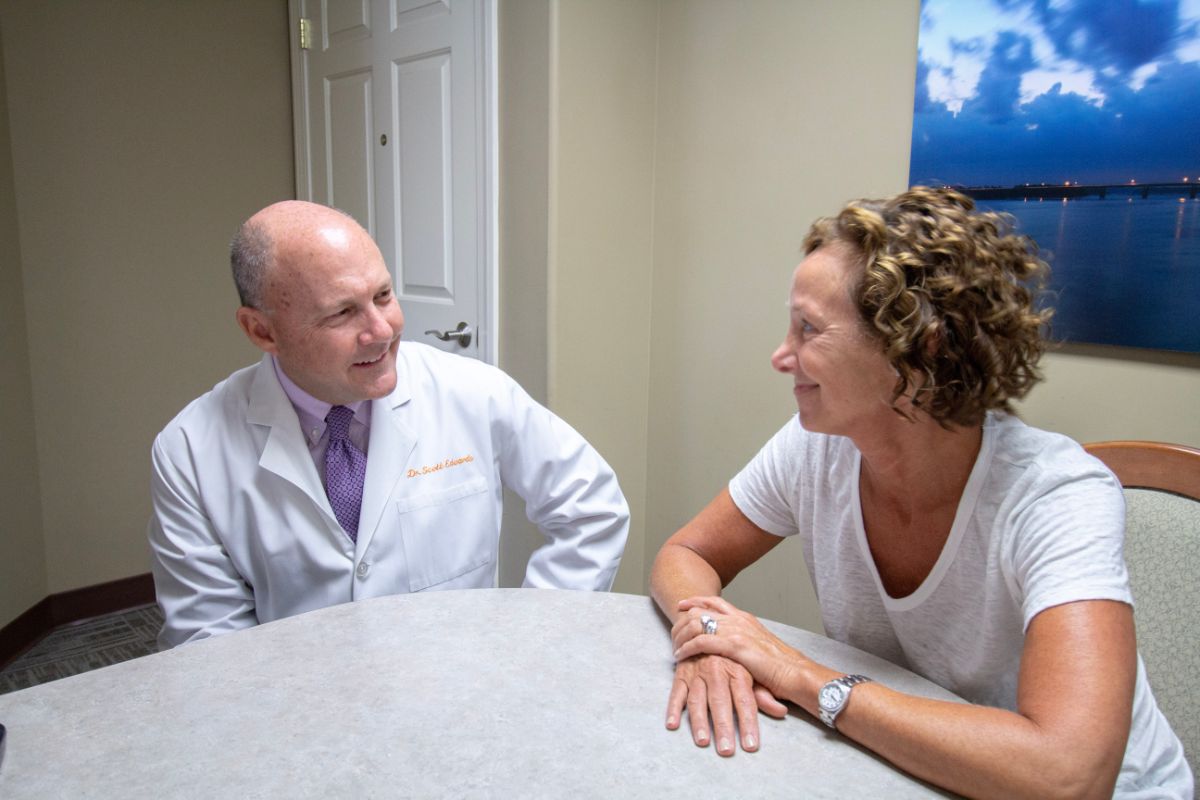 Teeth Whitening
A smile is usually the first thing that you notice when you meet someone. What does your smile say about you?  We love to whiten our patients' teeth because it is often the most conservative way to change tooth color.
We notice that patients who complete whitening treatment take a more significant role in their oral health. Above all else, we want our patients to have the best oral health possible.
We also want you to smile a smile you're proud to share confidently!  To help you get the whitest smiles possible, we offer several whitening options and work with you to select the best teeth whitening method for your needs.
At-home whitening is perfect if you would like to whiten their teeth on your schedule. With this system, you'll receive prescription gel and whitening trays customized for optimal results for your teeth. Each day, you will load this gel into the trays and wear them for the recommended time. The treatment time is usually about an hour, but each smile is unique, so follow the instructions provided by Dr. Edwards, Dr. Price, or our team member. You'll be able to reach your whitest smile within two weeks of using this method.
Porcelain Veneers
A porcelain veneer is a thin ceramic shell that looks like natural enamel and made to hide a chipped or otherwise damaged tooth. The materials used to create porcelain veneers are durable and more reliable than real teeth. They can even reflect light as unaltered teeth do so that a cosmetically enhanced tooth is indistinguishable from the rest. Dr. Edwards and Dr. Price can permanently place porcelain veneers to revitalize your smile.
Contact us today if you are interested in learning more about Cosmetic Dentistry in Memphis, TN, or scheduling an appointment.